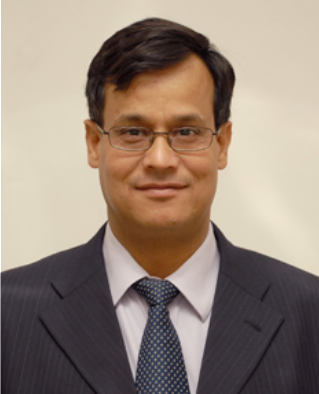 Dr. Balaram Patro
Chief Executive Officer
Balaram Patro is the Chief Executive Officer of GRK Research Laboratories. He has over 35 years of extensive experience in synthetic chemistry, scientific management and operations. He has held several leadership roles in Indian contract research organizations.
After receiving his PhD in Chemistry from North-Eastern Hill University, Shillong, India, he joined an Indo French collaborative project DNA Topoisomerase I inhibitors at Universite de Rene Descartes, Paris and then moved to Universität Konstanz, Germany as an Alexander von Humboldt Fellow to work in the area of carbohydrate chemistry. He also worked at University of Strathclyde, Glasgow in the field of radical chemistry, development of green reagents and total synthesis of Vinblastine and Vincristine class of alkoloids.
Dr.Patro was the Head of Chemistry Services at GVK Biosciences and instrumental in building GVK Biosciences as the Asia's leading contract research organization. He worked with more than 100 international clients in the field of Drug Discovery research, agro research, material science as well as large scale synthesis. He participated as a core member in building two of the largest discovery CROs in India. He has started with a smaller group and increased the Team size from 100 People to over 1000 People at GVK Bio.
Prior to joining GVK BIO, Dr Patro was Vice President, Chemgen Pharma Research International Pvt. Ltd. and Chembiotek Research Private limited, Kolkata.

He has gained expertise in the following:
- Medicinal Chemistry: De novo Design and synthesis of novel compounds, identification of hits and leads, Lead optimisation.
- Scale up Chemistry: Route Scouting, Novel Process development, Stability studies, Impurity profiling, Pre selection compounds, Seamless tech transfer from mg to Kg and higher scales.
- Analytical Chemistry: Covering both discovery and development analytical aspects.
- Areas related to Material Science

During all these years he has gained experience in developing, maintaining and expanding the infrastructure supporting R&D including capabilities, quality, procedures, strategy development and deliverables.

He has worked in different projects such as multistep target synthesis, synthetic studies and reagent development to name a few. He has also worked for pharmaceutical major clients for making scaffolds, important drug intermediates. He has a long list of publications to his credit. Around 40 publications in Peer reviewed journals. He has also written a book chapter with AP Press. He is also active in academic research with several PhD students registered under his guidance.